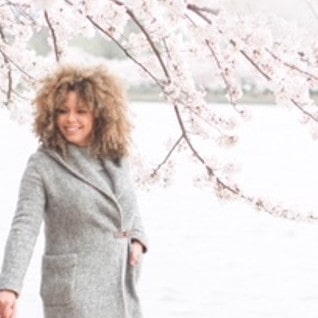 Beyond the Episode: Let's Be "Upfront" About TV Advertising
The May episode of The Marketing Insider | A Claritas Podcast went live on May 18th. Listen to Let's Be "Upfront" About TV Advertising: How To Get The Most Out Of TV Ad Campaigns, here. During the recording, I spoke with CTV/OTT expert, Jennifer Choromanski, VP of Measurement and Attribution at Claritas. I also had the pleasure of talking with Shelley Stansfield from Centriply. She is the Founder and Director of Special Ops at the independent tech developer & media agency best known for creating Advanced TV advertising anywhere in the U.S.
In this episode, we cover the various industry terminology and how different TV advertising options fit into an advertiser's strategy. We also talk CPMs, retargeting campaigns, and even what measurement solutions are available across the TV landscape. In addition, Jennifer assures us that the cookie demise has no effect on OTT, and Shelley does a little trend forecasting by sharing where she sees the industry heading in the next year or so. Plus, she runs through how network cable differs from OTT in terms of marketing opportunities for TV. But, while you'll hear all about this and more when you listen to the podcast, 20-minutes just wasn't enough time to discuss everything. Because of this, we took some of the conversation offline and put it in this blog.
Why Has Claritas Gotten Involved In CTV/OTT Ad Measurement?
All of the available content and opportunities for advertisers to expand their reach beyond linear come with two all too common questions: How does this help me sell more product? and, Is it bringing incrementality to my business outcomes? Hearing those questions from our own clients prompted us to help find a solution. Jennifer says this is why it's important to have a third-party solution with a multichannel approach, so you can see across digital, streaming, and more as to what channels perform and drive the desired business outcome. It's also one reason why we have heavily invested in our Identity Graph, to make that very solid online to offline connection of an IP address to a postal address as our core nodes. This effectively insulates our Graph from any of the cookie or the mobile ID deprecation that is starting to emerge. You may now be asking, how are we able to effectively measure this new media? The Graph underpins our solutions by providing accuracy and scale, giving you a better understanding of the consumers taking action from your ads.
Why Leverage OTT?
Right now, everyone seems to be in a testing phase, which is great. Testing gives you new data and information and helps you understand how channels fit in your media mix. The OTT space has a lot of inventory though, so it's critical to understand what you're buying and what reporting you get back. That's in addition to how this channel fits into the KPIs and the goals you have in place. Each publisher provides a different report, meaning you've either got the time consuming task of piecing the data all together, or you invest in a third party measurement partner with one reporting structure that provides you with that clear path of success.
OTT Advantages
According to Jennifer, there are the three main advantages of OTT: addressability, viewability, and ROI. Regarding addressability, incorporating first and third-party data allows you to extract insights, which help advertisers reach the right audience, create personalized messaging, and deliver a better customer experience. Best of all, you're reducing wasted media spend because you can address specific households.
When it comes to viewability, most commercial ads cannot be skipped. Publishers provide how long the POD is, but it's often less than what you see on broadcast and cable, which consumers prefer.
With ROI, understanding more about the consumers who took an action is key to future campaigns and finding new audiences just like them. OTT may have a higher CPM than other channels, but it allows you to target more precisely and gives you data that drives informed decision-making and, typically, a higher return on investment.
OTT Challenges
The IAB Digital Audio Measurement Guide 2022, which Claritas is featured in, calls fragmentation the Achilles heel for buyers. There are so many channels and mediums to reach consumers now that it can become overwhelming for all parties involved. Buyers list sales lift as their ideal KPI for CTV, but they feel as though they can't always achieve that due to perceived measurement complexities, subpar tool functionality, and data lags. Incremental reach seems to also be an obstacle, in addition to transparency and interoperability within walled gardens. It will be important for the industry to continue advancing for advertisers who are looking for a converged marketplace that addresses all of these issues. Luckily, Claritas is doing its part with a holistic performance solution to measure attribution and lift across many of the CTV publishers. This includes reach and frequency, which provides more transparency, despite all the fragmentation.
What Does The Future Hold?
At this year's Newfronts, we saw networks offering new pre, middle, and post roll ad opportunities. There were also discussions around creative teams developing unique units beyond the :30 spot. Platforms like Roku, Vizio, and others are also offering endemic ad inventory on their home screens, screensavers, and more. Jennifer explains that these ad placements are often utilized for streaming services to promote their channel apps with spotlights on a particular movie or show premiere. The goal is to entice the consumer to add the channel app to their device, start a free trial, and even purchase or rent content. Lastly, as Shelley echoes in her interview, QR codes are still enjoying their time in the limelight. They're easy to use, especially as many people are using two screens while viewing content. The code disappears quickly though, so Jennifer warns that advertisers must re-enforce other methods of engagement.
The Strength A Partnership Can Bring To An Industry
Our partnership with Centriply has been one that is bringing a lot to the industry. Shelley notes that we're not only improving the existing marketing paradigm together, but we're arming marketers with the ability to tap into opportunities previously didn't exist for them, whether due to lack of knowledge, budget, availability, or otherwise. Marketers want to coordinate email, social, and TV campaigns and achieve impact with their messages. Looking at household or ZIP Code level concentrations of audiences uncovers media value, and for a brand, that can mean finding areas indexing three and four times the national average, which reduces the amount of wasted impressions.
Creating A Targeted TV Plan
An audience driven TV plan really begins with two things: the audience and the goal. Shelley says first, Centriply works with data providers, like Claritas, to create audience segments. Then, they ask about the client's goal. Are they trying to drive customers to a website? Do they want to increase foot traffic to their locations? Are they driving interest in a specific event on certain weekends? Oftentimes price point matters. Their sweet spot is a large, complex advertiser, like a chain retailer or a business that collects large amounts of data on seasonal purchase behaviors, for example. Sometimes they have loyalty card programs, or are in highly competitive, mature markets and are looking for Centriply to assist them in finding new advantages and opportunities.
Measuring Results Against Goals
Shelley can attest to the success seen by delivering campaigns to segmented audiences instead of targeting against traditional broad stroke demographics. Email campaign performance improves when it's reinforced by social channels and the powerful layer of TV, at scale. In other words, multichannel campaigns equal better reach. When it comes to measuring campaign results and performance, Centriply has several clients who know where their customers are and that they only travel a certain amount of miles a day, as an example. They can measure the audience within that distance from their location, report on impressions delivered versus sales data for specific weeks, and even repeat that same exercise for 250 locations (or more).
Advances in the Industry
Five years isn't a long time in most industries, but for TV, it's practically a lifetime. Think about it this way, in just the last three years, three giants – Disney Plus, Peacock, and Paramount Plus – have launched. The world of media and streaming is continuing to see mergers and acquisitions and, ultimately, provide the consumer with a lot of choices. It remains to be seen when consumers will truly decide if they want to be cord cutters, or if they will pay for multiple services, as many do now. The latest news that we will have to keep tabs on comes from Netflix. They saw a drop in their subscribers in Q1 of 2022, and rumor has it they might add advertising. Jennifer says something like this could be game changing, but until then, we will just wait for the next storyline.
Keep the TV Advertising Conversation Going
We hope listening to this episode of the podcast and reading the blog was able to teach you something you didn't know about advertising on the various available TV formats. If anything resonated with you, we encourage you to share with a friend or colleague. If you want to meet better prospects, market more precisely and improve your ROI, contact us by visiting www.claritas.com/contact/.