Our multichannel solutions are flexible and can be customized to fit your needs.
We can deliver audiences across our vast network of over 150 channels and platform partners, and your agency, so you can execute on your own. Or we can handle the entire multichannel execution for you. However you want to execute, we'll make it happen.
By connecting customers and prospects to their devices and online behavior, the Claritas Identity Graph allows you to create coordinated campaigns to your best customers and prospects across all devices and channels including email, social, display and direct mail.
Near-Real Time Data Delivery
Through our partnerships with all major industry platform and channel partners, you have access to Claritas data anywhere you need.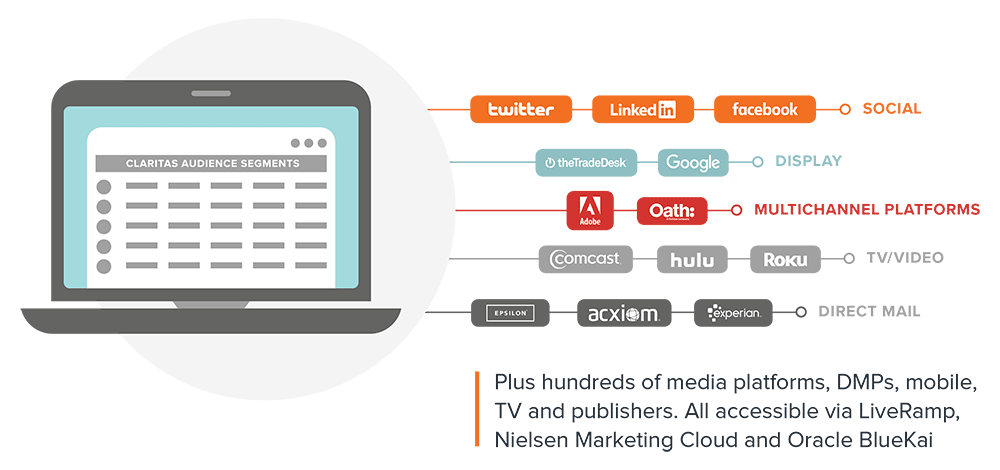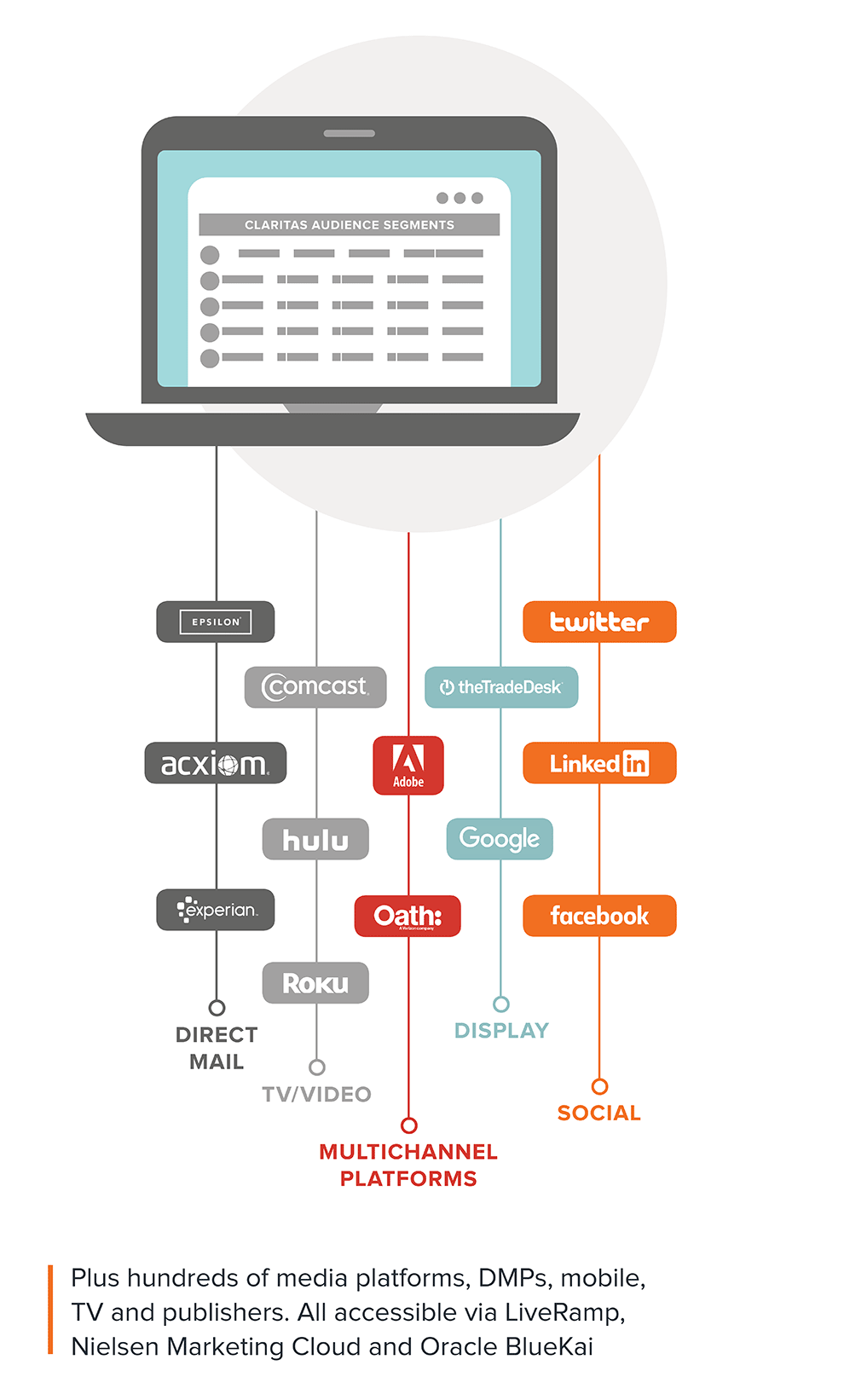 Multichannel Execution Solutions
Full Service Execution
Claritas helps marketers effectively execute multichannel campaigns across email, social, and display channels that consistently outperform.
Hybrid Solutions
Our multichannel campaign execution solutions are flexible. We can handle execution for some channels and work with your partners to help you seamlessly execute others.
Retarget Anonymous Website Visitors
Retarget both current customers and the best prospects visiting your website, across all channels and devices.
Boost Email Results
Getting to the inbox is all that matters. Our unmatched email database and services will help you achieve higher engagement rates and ROI for your current customer lists and prospect audiences.
learn more
Related Resource
Special edition blog on how to turn identity graph data into a campaign that delivers the right message to your best customers.
Read More