Every business has different marketing objectives. Meeting those objectives sometimes requires addressing a very specific audience. Using Claritas data, you can build proprietary audiences based on your goals.
Whether you're adding specific attributes to your customer files, building an audience using Claritas behavioral data, or finding more customers that look exactly like your best ones, the end result is that you'll have more of what you need to harness the power of personalized messaging and acquire new customers faster.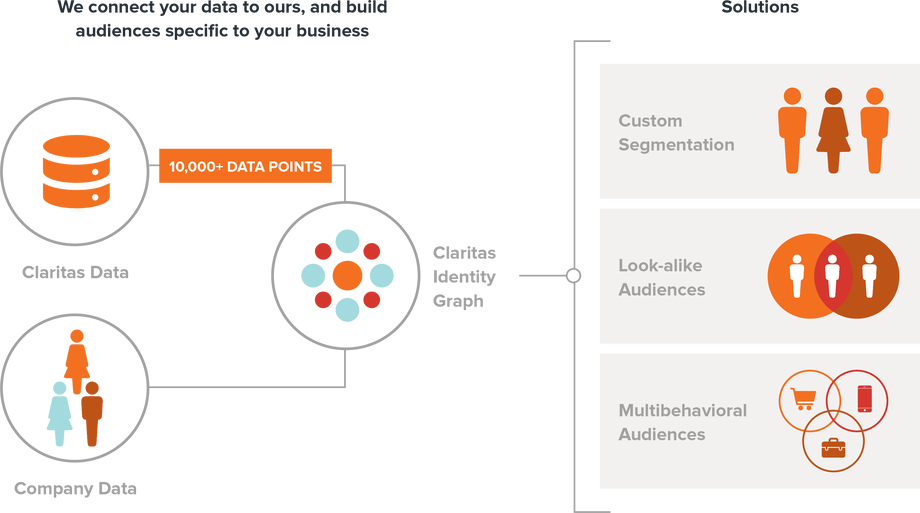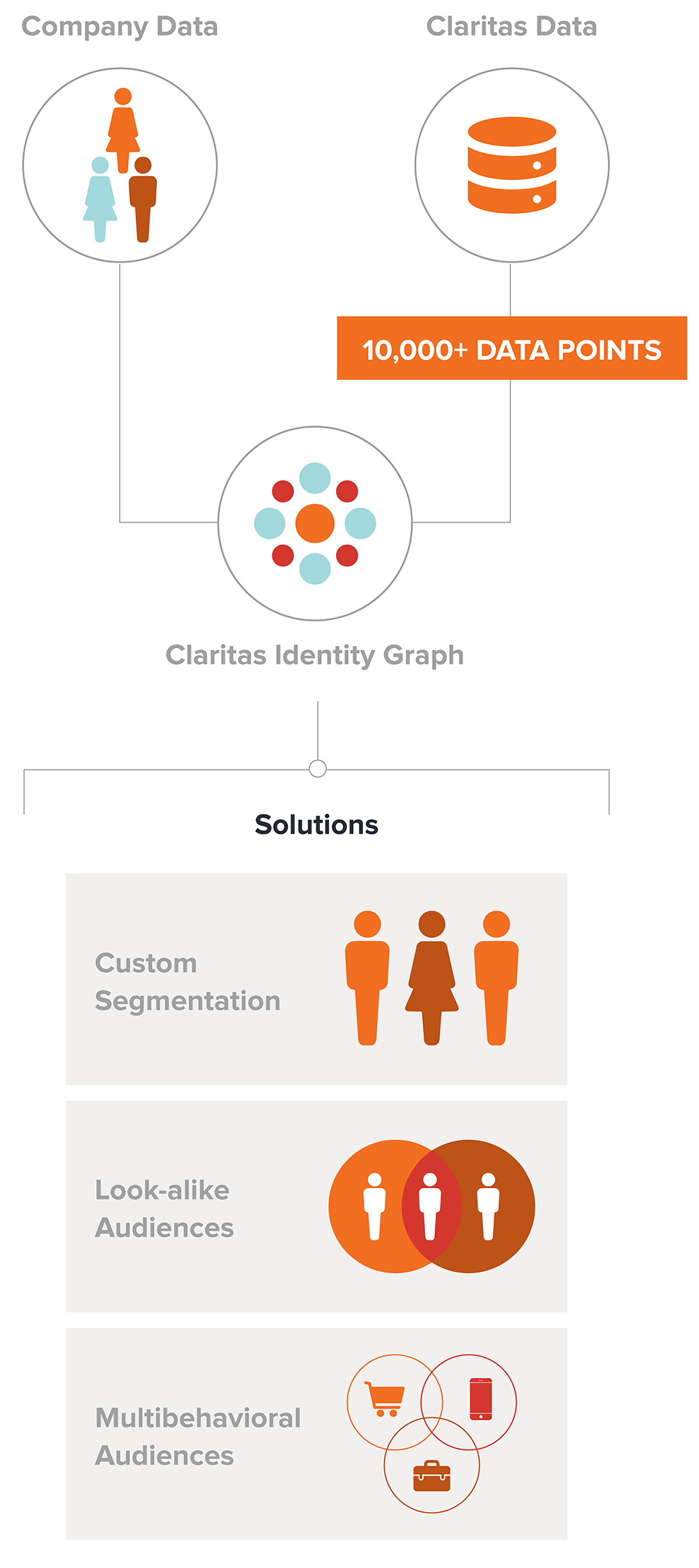 Custom Audience Solutions
Custom Segmentation
Unleash the potential of your 1st-party data by combining it with our robust demographic and behavioral insights. Using our proprietary modeling process, these custom-built audiences include extensive details including audience profiles, storyboards, geographic distribution and directories.
Look-alike Audiences
Already know what your best customer looks like? Based on their known attributes and behaviors, Claritas will find more customers that look exactly like them using the most adopted segmentation in the market along with our unmatched breadth of data.
Access to Claritas AudienceAnywhere® Platform
With our AudienceAnywhere platform, you've got the ultimate in customization. Select from 1,000s of attributes to build your own audience to meet your business goals. In addition, you can tag your website and build a custom audience from the anonymous visitors that visit your site.
Methodology: The Forefront of Innovation in Segmentation
Our industry-leading segmentations are built from the household level up using a patented method of data science. This method culls over 10,000 variables to predict consumer behavior with greater precision. The unprecedented quality, depth and breadth of the data behind our segments comes from our own data collection, with links to leading surveys and panels. As the only company whose segmentation is coded into the Nielsen TV panel, Claritas can run TV ratings against our segmentation for optimized TV buys.
Unmatched Industry Expertise
Our expert team has years of experience across a wide array of industries to help build audiences quickly to activate them across our vast network of channels and platforms in near-real time.
Privacy-Safe & Compliant
Designed with privacy in mind, our custom audiences are modeled and built with opt-in data sources to ensure privacy compliance.
Unify Data into Actionable Intelligence
Using patented data science, Claritas can combine disparate datasets and unlock their hidden potential for a deeper understanding of customers and prospects.
Related Resource
A U.S. automaker wanted to add precision to their marketing and product development efforts and ultimately drive new car sales. Since their goal was to have a highly predictive model based on their unique brand and vehicle types, they came to Claritas for a custom segmentation solution.
Read More
Related Resource
With consumers now having more variety of brands to choose from and more places to shop, Haggar Clothing Co. needed a deeper understanding of their best prospects to gain share. Claritas helped them gain the insight they needed to deliver smarter brand messages across the most effective channels.
Read More