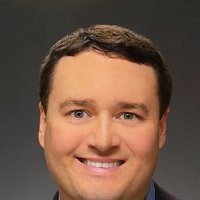 Claritas Expects Minimal Impact From Retirement of 3rd Party Cookies
On January 14th, 2020 Google announced a two-year plan that will make cookies obsolete on its Chrome web browser. This is an extension of Google's Privacy Sandbox, which emphasizes transparency, choice, and control for internet users. While giving more control to the individual, it creates challenges for some companies in the advertising industry that offer identity resolution, audience targeting, and advertising effectiveness. The move, however, isn't without precedent. Apple's Safari and Mozilla's Firefox have restricted activity tracking for years. The difference is Google's reach: Chrome has about two-thirds of total internet browser user share.
The industry has seen the demise of third-party cookies coming for the past 5 years. Privacy for the consumer and improved load times for media have been primary drivers for browser manufacturers to move away from third-party cookies. When GDPR came into effect a few years ago everyone knew the time had come for the industry. Now that CCPA is here, any remaining opposition to change has gone away.
For marketers who have been leveraging Claritas segmentation models to drive successful campaigns and achieve aggressive KPI's, this announcement will have minimal impact on their strategies. Below we've expanded on the reasons why our methodologies safeguard against this.
The Impact of Retiring Third-Party Cookies
The third-party cookie is a far-reaching technology. It's a thread that connects a single user across several connected devices. Information about this user, which is collected using a cookie, allows advertisers to understand his preferences, interests, and demographic information, all of which personalizes that individual's experience with a brand's marketing campaign. Finally, third-party cookies link advertising that an internet user sees to engagements and purchases he makes on an advertiser' website.
Despite these advantages, adtech's reliance on cookies has been debated long before browser restrictions and many companies have planned for a future divested of that reliance. For those that have, the impact will be minimal. Those that haven't may require a significant pivot. Regardless, some of the short-term trends we may expect include:
More reliance on fingerprinting, which identifies individuals using unique browser and device configurations like user agent, plugins, installed fonts, etc.
A shift back to contextual targeting, where groups of users are likely to be found based on the type of content available on digital properties
A sharper focus on organic, social, and broadcast media channels to reach consumers
How Claritas is Affected by this Announcement
Like many in the industry, the solution that data-technology organizations like Claritas are evaluating is the implementation of a first-party cookie. It is still accepted by all common browsers and has much longer persistence. The difference between first-party and third-party cookies is that the former is linked to a domain or sub-domain of the brand. Claritas would be able to set the first-party cookie on behalf of our client and tie it to an email address. This enhanced persistence allows companies like Claritas to implement all of the original cookie-based metrics for tracking and attribution that the business was built on 5 years ago and has subsequently gone away from. This would greatly improve the accuracy of our tracking and attribution solutions.
Areas where cookies impact and why their retirement will have minimal impact:
Cross-environment identity resolution
Claritas' identity graph was built with the fluid transition a consumer makes across different environments. In addition to cookies, we resolve consumer identity across postal address, email, IP address, mobile ad IDs, and persistent IDs from trusted identity resolution partners. Through this expanded scope of consumer representation, we expect a minimal effect due to the obsolescence of third-party cookies.
Identifying users based on preferences
Creating a personalized experience for consumers requires understanding their behaviors, preferences, and demographics, regardless of the environment where this information is collected. At the core of Claritas' business is its segmentation profiles, which classifies each household in the US into one of many mutually exclusive, collectively exhaustive segments based on privacy-compliant data sources. These segments are linked to our identity graph and can be targeted directly through many online marketing channels. Advertisers can link their CRM data to our graph to further contextualize and differentiate internet users.
Reaching internet users through targeted campaigns
While the third-party cookie is used to reach users based on recent online behaviors, it isn't the only, or best, method of reaching consumers. Claritas works with onboarding partners that sync audiences to their respective publisher networks, leveraging those publishers' first-party cookies to find the right inventory for the right users. Beyond digital is a media landscape that shouldn't be overlooked in the shadow of Google's announcement. Claritas is an ESP and can execute targeted email campaigns to tens of millions of individuals. We distribute direct mail ads through partnering mailing houses. Connected TVs, podcasting, OOH, social, and paid search are avenues our clients use to target their desired audiences.
Measuring advertising effectiveness
Media buying doesn't end when a targeted individual is reached. Advertisers need to know which parts of their campaigns were effective and which were not, including the people they reach. Cookies are widely used by attribution vendors, and Claritas isn't an exception. However, this is only a small portion – approximately 10% – of deterministic and probabilistic attribution we see. Cookie-based attribution will remain a part of our measurement solutions while a stronger emphasis will be placed on our other high-quality methods of attribution that leverage mobile ad IDs, verified device graph households, IP address, and emails.
Finally, the industry is moving toward a greater reluctance to export CRM consumer data. Both privacy and potential liability have been primary drivers for this decision. A move to a first-party cookie would allow Claritas to place a token within the cookie, enabling us to share data back and forth with our clients and provide segmentation on-the-fly in a privacy- and data-secure manner. It will also allow Claritas to begin syncing targeting, segmentation, decisioning regarding our clients' customers across the internet to other partners and platforms with higher security and respect for privacy. The inability to evolve to these modern standards will compromise any company's value in the advertising industry. Claritas embraces this evolution and will continue to do so in order to provide the most value to our clients.
Claritas has taken a leadership role in the privacy compliance as well as technology innovation areas and participates in a collaborative work group, comprised of many data providers in our industry. In our role as a trusted partner and data provider to your business, we remain committed to staying at the forefront of the privacy landscape and evolving marketing technology innovations as we continue developing and implementing our products and solutions.
If you're interested in learning more about what Claritas is doing in those areas or have other specific questions, please see our Privacy Q&A.