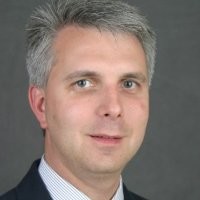 A Special Claritas Blog Series: Three Keys to Maximizing ROI in Your Marketing Campaigns – #2 Deliver
Welcome to the second installment of our special Claritas blog series, "Three Keys to Maximizing ROI in Your Marketing Campaigns."
In part one of this blog series, we explained how Claritas can help you identify your best customers – both today and in the future.
We explained how the data in Claritas' Identity Graph can help you better understand your existing customers by filling in the holes in your CRM. We told you how it can help you identify and target your anonymous customers. And we told you how it can help you develop lookalike profiles to find your next best customers. You can read that blog by clicking here.
But that's just the tip of the iceberg. Because the Claritas Identity Graph can help you do a whole lot more…
Today, we'll show you how Claritas can help you turn identity graph data into an effective marketing campaign – one that delivers the right message to your best customers across multiple channels, when and where they want to be engaged.
Research shows that the ability to execute an effective omnichannel campaign can significantly boost your bottom line. One study by the Aberdeen Group showed that companies with the strongest omnichannel strategies grew annual revenue 9.5%, versus only 3.4% for those with weak omnichannel strategies*.
The study also showed that companies with strong omnichannel customer engagements retain almost 9 out of 10 customers, while companies with weak omnichannel engagements only retain about 3 in 10 customers**.
Why Your Identity Graph Needs to Do More Than Just Identity Resolution
But implementing an effective omnichannel campaign is easier said than done, particularly as the purchasing process continues to become more complex. In fact, an estimated 70% of consumers use three or more channels to research a purchase***.
That's where a powerful identity graph can help.
Because your identity graph should help you do a lot more than just customer resolution. A good identity graph lets you use consumer data to market to the right audience using the right channel – and seamlessly deliver an omnichannel campaign that maximizes the value of each marketing dollar you spend.
The Claritas Identity Graph makes it easy to execute campaigns by mapping a consumer's identity and behavior across many different marketing channels, from in-store to social media, display, direct mail and email.
In fact, the Claritas Identity Graph contains data on 480 million unique devices, more than 380 million email addresses and 250+ million IP addresses covering 95% of the United States. And the Claritas Identity Graph ties this data back to a specific household, one of more than 120 million households identified in our graph.
And that's just the beginning. The Claritas Identity Graph links that device, IP and physical address data to insight on customer behavior, buying and demographics. This allows you to better understand your customers and their preferred buying journey – and use that knowledge to more effectively engage them.
Using this data, you can create an integrated omnichannel campaign that engages the same consumer or household multiple times across many different online and offline environments. Not only that, the unparalleled linkage capabilities provided by the Claritas Identity Graph make it easy for you to execute that full-scale campaign quickly and seamlessly – with unprecedented control over message delivery.
A Good Identity Graph Lets You Deliver Your Message with Precision
Take, for example, an athletic shoe company, which has a long purchase cycle for its shoes – sometimes a year or more. The key for this type of company is to remain present in the consumer's mind so that the consumer will think of its brand when her or she is ready to buy.
So instead of loading all impressions on a single channel or within a few days, the shoe company may decide to implement frequency caps. For instance, they may expose a particular household to a television ad during an NCAA basketball game on one day. A month later, they may target that same consumer on Facebook. Two months later, they might try a display ad on ESPN.com. After that, they might send that consumer a 10% discount offer via email.
The Claritas Identity Graph allows you to control frequency and maximize reach by using messages across different media to engage your targeted consumer. This reduces ad fatigue, which can adversely affect your brand's image.
Better yet, the graph gives you specific insight into the media channels your prospects prefer – for instance, whether they are heavy email users or Facebook fans – so you can target them accordingly.
In addition, because the Claritas Identity Graph offers a household view, you can use it to target more than one individual in the household. So you can engage both the 18-year-old who's looking for new shoes and the mother of the household, who will be paying for them.
Unlocking the Key to Easily Enter the Walled Garden
One big challenge marketers face is better controlling the campaigns they launch through so-called "walled gardens" – the environments operated by digital giants like Google, Facebook, LinkedIn and Twitter.
While social media remains a critical channel for companies – accounting for over 25% of total digital spending**** – companies still lack the information they need to make sure they are targeting the right audiences within these walled gardens.
Again, having the right identity graph can help you better reach the consumers located within these walls. The Claritas Identity Graph resolves and identifies customer data across social media channels and funnels the information to Claritas algorithms. This data allows you to identity key consumer attributes that help you more effectively engage customers and prospects with relevant content inside walled gardens.
For instance, say you have a customer named Tom Smith in your customer database, and you want to identity his Facebook account so you can engage him via that social media channel. You can find the right Tom Smith by matching the email address you have for Tom Smith in your identity graph to the address he uses to log into his Facebook account. This allows you to target Tom using the customer data you already have – and to more easily integrate your social media campaign with your other campaigns.
The Benefits of Seamless, Transparent Data Onboarding
Claritas has designed its Identity Graph to make it easy to connect the dots and identify links between channels, so you not only understand who your customer is but also the best way to engage them.
At Claritas, we give our clients a choice. You can rely on us to fully execute your omnichannel campaign – or you can leverage the Claritas Identity Graph to execute the campaigns yourself or via an agency. Claritas' key partnerships with leading email, social and other digital delivery companies as well as offline marketing providers make it easy for you to onboard your list to whatever campaign delivery platform you choose.
The Claritas Identity Graph: Your Key to Seamless Omnichannel Marketing
The bottom line is that not all identity graphs are the same. Many identity vendors can help you build customer segments. And others can link those customer segments to multiple marketing channels.
But there aren't many vendors that can do both.
At Claritas, we've developed an Identity Graph that supports customer identification, campaign delivery and ROI optimization to make your marketing campaigns as seamless as possible. So you can quickly execute a highly profitable omnichannel campaign that reaches specific customer segments across their preferred channels.
On the identify solution side, our patent pending graph technology makes it easy for you to onboard your existing CRM data into the graph to build robust customer profiles of current, anonymous and future customers that contain data ranging from demographics to buying behavior.
On the delivery side, the Claritas Identity Graph makes it easy for you to onboard that customer profile data directly to your preferred channel marketing partners through the Claritas custom-built application programming interfaces. This eliminates the need to transfer that customer data to a third-party platform, which can not only help save you money and frustration but can also reduce errors and avoid accidental privacy breaches.
In fact, as you're onboarding your data, you can even watch the data matches in real-time. And you can actually see exactly how many customers you can now reach using different channels such as email, online display and social media.
And on the optimization side, the Claritas Identity Graph lets you measure your campaigns more precisely than ever before. That's the topic for the final blog in this three-part series, where we'll explain how Claritas can help you measure and optimize your campaign results so you can get the most out of every marketing dollar you spend.
Keep an eye out for that blog in the next few weeks. But meanwhile, for more information on how Claritas can help you deliver the right message to customers when and where they want to be engaged, visit our website.
*https://www.digitalcommerce360.com/2013/12/31/why-omnichannel-strategy-matters/
**https://www.digitalcommerce360.com/2013/12/31/why-omnichannel-strategy-matters/
***https://www.mediapost.com/publications/article/260947/70-of-consumers-use-three-channels-or-more-to-res.html
**** Pulled from the "Find Your Best Customers Using Optimized Campaigns" webinar