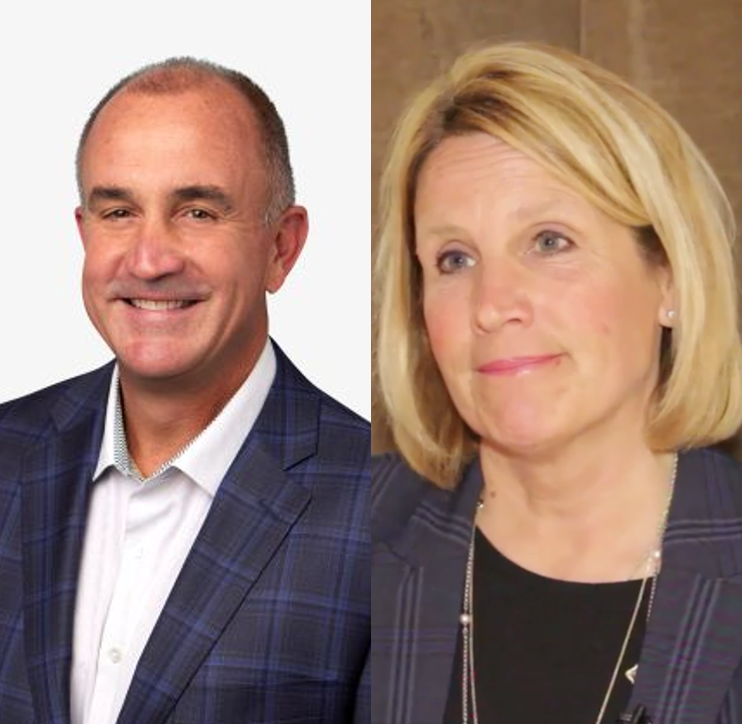 How the Right Data Helps Marketers Engage Audiences Through Connected TV
Connected TV ad spending is projected to hit $21.2 billion in 2022, up 39% from 2021. The reason for this may be due to two market factors. First, as consumer engagement in the media becomes more fragmented, marketers must ensure they are engaging consumers across screens, with targeted and relevant messaging. Second, the growth of closed-loop measurement is giving marketers greater visibility into the impact advanced TV campaigns have on driving consumers to conversion.
So, let's take a moment to focus on data. All marketers can agree on one thing – wanting to find a solution that will enable them to reach their target audience effectively and efficiently. This involves using data to improve their understanding of current customers and new prospects. Having quality data at scale is helpful but turning that data into actionable insights is the most critical step. Ultimately, most marketers spend time and resources identifying the right audiences for one main purpose: to deliver multichannel campaigns that engage audiences and drive them through their customer journey.
Understanding Your Audiences' Channel Preferences
Activating data-driven advanced TV campaigns requires thinking through a few key questions:
1. How will I identify my target audience?
2. Where does your target audience consume media?
3. What and how can you measure?
These are the insights that move a marketer from understanding an audience to effectively engaging with them.
The Importance of Actionable Data
Claritas works with marketers in this capacity in a couple of different ways. Many marketers opt to leverage our industry-leading syndicated audiences which are pre-built segments that share similar demographic and behavioral insights. Claritas has classified every household in the U.S. into one of 68 PRIZM® Premier segments.
In some situations, our clients need very specific audiences where unique behaviors are present based on insights gleaned. Marketers can also work with Claritas to build Custom Audience solutions from the ground up. In either scenario, helping marketers understand where and how to reach their target audience with multichannel campaigns is our goal.
Marketers must be able to access our audiences, be it syndicated or custom, through their platform or partner of choice to set up and execute campaigns. It's great to have the audiences built and ready but if you can't onboard them to execute campaigns against in a timely manner, their value may be lost. This is where a platform like Cadent Aperture plays such a critical role in connecting marketers with their audiences of choice and helping them engage where it matters most.
"Cadent's advanced TV platform, Aperture, is mapped to Claritas data at the highest match rates using our household-based Viewer Graph for the highest match rates into CTV," explained Mari Tangredi, SVP of Partnerships at Cadent.
"Cadent Aperture Platform combined with Claritas' 50 year deep understanding of the US Consumer gives our clients an extremely powerful tool to truly understand who to target and how to reach them, driving incredible results!" shared Barney Marvin, SVP of Digital at Claritas.
Mari went on to say, "Together, we bring to market the right data, at the greatest scale to ensure campaign effectiveness for TV advertisers which we prove on the backend with measurement."
Reaching the Right Audience at the Right Moment
Today's marketers are faced with several challenges as a result of an increasingly fragmented TV ecosystem. On one hand, consumers are spending more time watching over-the-top (OTT) or connected TV (CTV) content, with some choosing to "cut the cord" on linear TV all together. On the other hand, siloed targeting, buying, activation, and measurement have prevented marketers from gaining a holistic view of their OTT/CTV campaigns. As consumer viewing habits continue to change, marketers need to change their approach to TV advertising. Unified solutions are required for marketers to reach their target audience effectively and efficiently.
Activating third-party data from premium partners like Claritas through Cadent Aperture Platform is one of those solutions. Claritas' storied history in consumer insights and new developments in the Claritas Identity graph combined with Cadent's technology which helps automate the ability to deliver messaging in the highly fragmented TV ecosystem are the perfect compliments for client success. By leveraging strategic demographic and behavioral data at the household-level, marketers can reach the right audience with their advanced TV campaigns – at scale. Aperture Platform empowers advertisers to build audience segments using first- and third-party data and activate against all advanced TV. By activating brand messaging across all TV screens and devices, marketers can engage viewers at key moments throughout the customer journey and drive greater business outcomes like return on ad spend.
A Successful Partner Program
Cadent and Claritas have been partners for many years, however over the last 2 years both companies have significantly invested in the strategic partnership, leveraging major developments in each organization's acquisitions and solution enhancements. Claritas' storied history in consumer insights and new developments in the Claritas Identity graph combined with Cadent's ability to understand, manage and deliver messaging in the highly fragmented 'TV' ecosystem are the perfect compliments for client success. Hundreds of clients have tested and continued to roll out further investment over the last 12 months, resulting in triple digit growth in the overall partnership. As we continue to invest in client success and realize improvements in campaign performance we look forward our most successful year yet in 2023.
Ready to learn more about how to target your best customers across the advanced TV landscape?
Get in touch with Cadent, here or visit Claritas' Contact Us page.