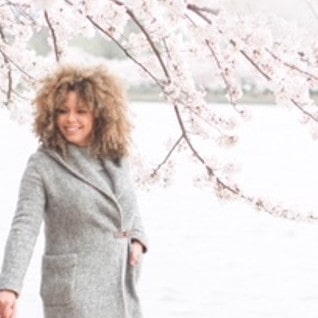 Making Marketing Success A Reality For Your Organization: Our Top Tips
Who could have guessed that when the pandemic first hit in 2020, we'd still be dealing with the after effects several years later? Some industries boomed, others went bust, and some are just now bouncing back. We brought together a handful of industry experts at Claritas to share their top tips for marketing success and we're sharing those secrets with you in both blog form, and via our linked video interviews.
Paul has been with Claritas for 21 years, holding a number of senior leadership roles. Today he runs the Sales organization. We conducted our interview with him via email, as he was fresh off 8-weeks of traveling to meet with clients and prospects across the country. Read what he had to say, below.
As the leader of Claritas' advertiser team, you are in a unique position where you know what's happening across the entire marketing spectrum for a multitude of industries. What do you foresee as the top priorities for marketers this year, regardless of the industry they serve?
With softening economic conditions, our clients are tightening their belts and reducing spend, whether it's spend on data and insights or actual media spend. At the same time, they still need to be able to hit their growth objectives on this reduced budget. Our job is to help them achieve these objectives by reaching the right consumers with the right message across the right media.
If a client came to you with an unlimited budget to have Claritas help them improve their go-to-market strategy, what are some of the elements of a plan you might present them with to achieve the highest possible success?
I would share our "I-D-O" framework (Identify, Deliver, Optimize). Everything starts with understanding the consumer and identifying the best audience. Once we have this understanding, we can execute or deliver the appropriate campaigns, whether that is email, display, social, etc. Naturally, we will want to measure and optimize campaign performance to understand what's working and not working and ultimately achieve the best possible cost-per-acquisition. A client's budget will not impact the services we recommend; however, it will impact the approach we use for each individual service or solution. For example, if a client has a larger budget, we may recommend building a custom segmentation or audience. If a client has a much more restricted budget, we would utilize the Claritas PRIZM® segmentation and syndicated audiences.
Since most companies don't have unlimited budgets, what are your top tips that have the potential to save you from making costly marketing mistakes as a brand with limited resources to begin with?
Easy. Understand your consumer or best audience and double down on your marketing efforts to this group.
Phil Durnford, Director of Financial Services
Fintechs have swiftly exploded as the next big thing in the banking industry. For them to continue their rise to power and help secure even more market share, what do you predict they'll need to improve their 2023 go-to-market strategy?
We kind of silo Fintech by itself as it's still in the startup phase, being smaller and more nimble. Big tech on the other hand is down mostly as these organizations are relatively bloated, and going through reorganizations. Fintech is starting to, and will eventually bounce back. The organizations are just going to look a little bit different in 2023 and 2024. We will probably see more consolidation and mergers and acquisitions. A lot of organizations in Fintech were structured around a refi model during the pandemic, due to record low rates. That is no longer sustainable because the rates have gone up so much. That said, in general, consumers are fleeing to Fintech because of their interest and financial literacy. They want to gain insights and transparency on solutions that are usually not readily available to them.
Companies like Nerd Wallet and Robinhood are great examples of the democratized solution for financial consumers. Even organizations like Plaid, creates an API from one financial institution to another to quickly and easily integrate consumer bank accounts. As we look forward into the market, things that we can expect are: making sure financial institutions understand the scope of who are the early adopters, know more about those consumers and their needs, and then slowly start to onboard the laggards as a part of that innovation lifecycle.
Customer centricity is a topic we have a lot of clients focusing efforts on. What would you say are 3 areas that banks and credit unions should prioritize to truly exemplify a customer centric attitude and what's one area that is potentially preventing them from reaching that goal?
First and foremost, you have to prioritize digital transformation. During the pandemic, many consumers were forced to do their banking online. This ramped up the behavior of digital banking by five years, according to some estimates. Unfortunately, some legacy financial institutions have products that were built to be converted in person, at a physical branch location, or over the phone. Pair that with marketing teams and their drive to push their content through the digital ecosystem, and you run into a little bit of tech debt. One thing to look forward to in the years to come is building up the backend of your systems and operations to support the new age of banking that is happening today. Additionally, doing an analysis on the technology adoption of your customers or members today is really going to allow your organization to be able to prioritize how to adjust resources.
Despite the undercounts, the 2020 Census results proved that the U.S. is more multicultural than ever before. Knowing that, what are your top 3 do's and top 3 don'ts when it comes to multicultural marketing, regardless of the industry you serve?
My first "do" is go beyond language. There are so many cultural cues, nuances, events, and lifestyle considerations that you don't want to miss. For example, this might present itself as individuals that may not be as fluent in their language or culture, but are still very much connected to their heritage.
My second "do" is to have staff that is immersed within the consumer groups you're trying to reach. As the saying goes, you don't know what you don't know. It's best to have at least one staff member or consultant who is very much in tune with that culture in order to better have a plan.
As for my third "do" – jump right into it! Some brands can be hesitant to jump into the multicultural market for fear of backlash or even just lack of experience. If that's you, you're missing out on a massive consumer group that you need to target for growth.
In terms of "don'ts" – don't ignore this population. With close to 40% of the population being multicultural, you can't afford to miss these segments. Next, don't chalk up your general marketing as "we are reaching our English speaking consumers." There are so many facets within the multicultural consumer market. You may be connecting with them in English, but you're missing the point in terms of culture. Finally, don't fly blind. Get an understanding of who multicultural consumers are and see where your product or service can better enhance their lives.
Many marketers are now leading with a message that multicultural marketing is mainstream marketing. What does this mean in practice? And what would you like companies that have not adopted this mindset to understand?
The majority of this country's growth comes from multicultural consumers. That means multicultural marketing is mainstream marketing. If you're not connecting culturally or within a specific heritage, you're not going to achieve the growth necessary for expansion. What marketers need to do today is have cultural nuances accounted for in your creative or messaging. I also recommend reaching out to individuals through their preferred channels to help with growth.
What are 3 non-negotiable pieces of data or solutions that you think every brand marketer in the Telecom industry needs to have in their back pocket to achieve success?
Number one, you need a solid understanding of who your customer is and who they are not. Having a segmentation system built specifically for the tech and telecom industry allows you to really pump your marketing dollars right back into the households that matter most. It also helps ensure there's no waste in your media to budget. Every dollar is valuable. I encourage you to deploy those dollars into the households with a high probability to be your customer.
My second non-negotiable would be access to an intelligent identity graph. This data can inform campaigns by allowing you to fine tune messages to certain audiences. For example, do I need to target switchers those with an older device? Should I just go directly after my competitor with a new offer to attract subscribers? Claritas' Identity Graph allows you the flexibility to find and target key audiences.
My third non-negotiable is multichannel campaigns. Reaching your audience across channels allows your messaging to be seen and acted on. Pairing these channels together with Claritas' segmentation can create a high lift audience.
What was your biggest success story to come out of 2022?
Last year, we had a prospect that was tasked with standing up an entirely new marketing function at a new company. They had a limited budget, a tight timeline, and they called us. Our contact had a past positive experience with us, so they came back and we became their trusted partner. We found that our data, tools, and solutions aligned with their goals to generate growth right out of the gate. We worked with them to understand who their customer is and what their markets look like. In addition, we helped them get in front of these customers and prospects with our email and digital services. Other projects are in the works right now, but it's still early. That said, we've quickly become their right hand.
If you're ready to put our tips into action for your business, visit our 'Contact Us' page.