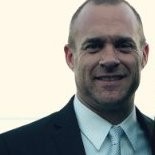 Why There's Never Been a Better Time to Launch an Acquisition Email Campaign
The pandemic has changed the way consumers purchase products and engage with brands. From July to September of 2020, ecommerce spending reached nearly $200 billion. That's 37% higher than the same quarter in 2019. It also means that $1 out of every $5 spent on retail was spent online.
And eMarketer estimates as many as 7.4 million new shoppers will buy online in 2020 due to the coronavirus, including 5 million age 45+.
Meanwhile, COVID-related trends like DIY home renovation are opening up new revenue opportunities for retailers. For instance, a home improvement company that only marketed to designers and contractors in the past might now consider trying to acquire DIY consumers as well.
This makes it a great time to use an acquisition email campaign to reach new online customers – in part because email makes it easy for consumers to click and buy. Email can also be an extremely effective part of a company's overall multichannel marketing strategy, thanks to one key marketing tool: an identity graph.
Why a Good Identity Graph is Crucial for a Good Email Acquisition Campaign
A good identity graph lets you easily incorporate an acquisition email campaign into your overall multichannel strategy by allowing you to easily link the customer data you already have to an email address. The Claritas Identity Graph has more than 330 million emails tied to a physical postal address which helps drive the linkages necessary to identify and better understand audiences, including a prospect's preferred channels of engagement. Within that, over 125 million of those are active address that can be used to deliver accurate email campaigns.
Using email as part of your multichannel campaign can help you quickly increase response. For instance, you might launch an email campaign several days after launching a direct mail campaign to drive conversions from prospects who like to buy via clicks instead of phone calls. Targeting a consumer with an acquisition email after sending them a direct mail could also increase your open rates, as the prospect may now have a greater familiarity with your brand and thus be more likely to open your email.
The Claritas Identity Graph also allows you to gain insight into a prospect's social media preferences – for instance, whether that prospect prefers Facebook or Instagram. It also tells you where that prospect spends a lot of time online – for instance, whether he or she is surfing CNN or ESPN. This allows you to easily develop targeted social media, display, TV and other campaigns to boost engagement as well.
Getting multiple messages in front of the right audiences via their preferred channels – throughout their buying journey – is critical to marketing success. In fact, a multichannel approach can boost response up to 37% compared to a single-channel campaign. Plus the insight you gain from one channel can be used to increase the effectiveness of other channels in your mix.
That's why it's critical to quickly evaluate the effectiveness of your creative messaging, your offers and the respon¬siveness of specific audience segments – so you can leverage what you've learned across multiple channels. And that's easy to do with an email campaign.
Integrating Email into a Larger Multichannel Campaign
So what is the best way to measure the effectiveness of an email campaign? While basic KPIs such as open rates and click-through rates are helpful metrics, these of course are not the best way to determine if your campaign truly was a success. Instead, you need to know how many prospects actually converted – and how much revenue they brought in. This is relatively easy to measure in many email campaigns simply by tracking which click-throughs resulted in actual purchases.
Of course, when email is part of a larger multichannel campaign, it is important to avoid a siloed approach to measurement. You also have to understand, for instance, how much your email campaign contributed to conversions in other channels, both online and off. After all, you can't truly optimize a multichannel campaign unless you know how all of the integrated parts are working together to drive conversions.
Here at Claritas, we take an integrated approach to campaign measurement, using many different techniques to analyze conversions across channels. For example, we leverage near-real time pixel technology to measure the effectiveness of multiple elements of a multichannel campaign – including specific messages, audiences, graphics and content.
For many marketers, we also conduct matchback analyses, which tie specific key performance indicators to email or other single-channel campaigns that are deployed, providing an accurate picture of the total impact the campaign had on driving conversions. Claritas' Identity Graph and other powerful analytics tools allow clients to identify how many current and incremental customers purchased.
How a Matchback Analysis Helps You Determine the True Effectiveness of Your Campaign
Using a matchback analysis to measure consumer engagement and response across channels can be a powerful tool in helping you determine your true campaign conversion rate. For example, one fitness retailer, a Claritas client, sent out a direct mail campaign and measured a 2% conversion rate using traditional methods such as QR codes and vanity URLs.
But Claritas' matchback analysis discovered that the direct conversion rates didn't tell the whole story. Because when it used the Claritas Identity Graph to link IP addresses and mobile IDs to the physical addresses of households that received the mailer, it found something quite interesting.
About 6% of the households that received the physical mailer went online to either research or purchase from that brand after receiving it. So the percentage of customers who engaged after receiving the mailer was actually three times higher than the response linked directly to that mailer.
Another Claritas client, a large bank, launched a credit card marketing campaign and asked Claritas to perform a matchback analysis that directly linked both online and in-store credit card applications to those who were exposed to the digital campaign. The bank also worked with Claritas to use that matchback data to optimize the campaign. As a result, the bank reduced its acquisition costs by 94%.
The ability to measure across channels is especially critical in email acquisition campaigns, where a busy prospect might not click through the email she received on her desktop computer at home but might decide to check out the company's website on her mobile phone while waiting in line at the grocery store a few days later.
The Bottom Line
Whether you are looking for an email campaign or a full-scale multichannel marketing campaign, Claritas can help. Claritas' full-service email campaign executions feature a unique 3x deployment to your best prospects and achieve open rates 2-3x higher and click through rates 5-7x higher than the industry average.
Through our append services, Claritas can tie opt-in emails to the physical address of households in your client file. With over 125 million active emails, we have the highest match rate in the industry, and we continually refresh our database to ensure your file is up-to-date, clean and privacy compliant.
But Claritas' marketing services go way beyond email. Our industry-leading Claritas Identity Graph and unique analysis tools provide our clients with flexible multichannel execution solutions designed to maximize ROI. We can deliver audiences across our vast network of over 150 channels and platform partners, so you can execute on your own or partner with us to handle the entire multichannel execution for you. However you want to execute, we'll make it happen.
By connecting customers and prospects to their devices and online behavior, the Claritas Identity Graph allows you to create coordinated, targeted campaigns to your best customers and prospects across all devices and channels, including email, social, display and direct mail.
For more details on how to execute successful standalone acquisition email campaigns – or email campaigns that are part of a larger multichannel strategy – download your free copy of the Claritas white paper, Ten Tips for Acquisition Email Success.