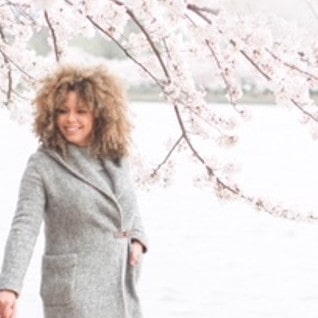 Beyond The Episode: Why Hybrid Marketing Solutions Work
The May episode of The Marketing Insider | A Claritas Podcast for marketers focused on finding and targeting their ideal customers at scale, went live on May 19th. You can find the episode, Why Hybrid Marketing Solutions Work, here. During the recording, I had the chance to talk to Project Manager on the Ad Ops team here at Claritas, Maria Papadimas. We were also joined by Keith Kaufelt, the Strategy and Marketing Manager at VCU Health, an academic medical center on the forefront of healthcare, providing patients with the most progressive treatments and medical technology available.
We covered the vast topic of what it takes to create a multichannel marketing strategy and execute campaigns successfully. With digital on the rise, it's important to know what KPIs to look for, how to measure success, which channels should be used for what purpose, and what missteps other companies have made can help you avoid making the same mistakes for your own company. But, while you'll hear all about those topics and more when you listen to the episode, 30 minutes just wasn't enough to discuss everything. Because of this, we took some of the conversation offline and put it in this blog, so you can get the full story on Why Hybrid Marketing Solutions Work.
How Should You Engage With Audiences Via Each Channel You Market Through?
Different channels have different purposes and audiences. Depending on what your business is and what you're trying to accomplish, Maria warns that how you engage with customers can have a big impact on sales, retention and brand awareness. To know if the campaigns you're running are working, you need to measure success by looking at your KPIs on at least a weekly basis. This allows you to make necessary optimizations in a timely fashion. Plus, if you work with a partner who has access to an identity graph, preferably one they manage in-house, you can connect your best customers and prospects to their devices and online behavior for even more coordinated campaigns.
Keith adds that KPIs depend on campaign purpose. Ask yourself what the goal of the campaign is, first and foremost. If it's awareness, you might want to measure ad recall, lift, impressions and engagement. If it's setting an appointment, your KPI might be how many form qualified leads there were. From a social media perspective, channel growth and engagement levels will likely be what you care about. You can't apply the same measure of success to all campaigns, especially if the goals are different.
What To Do If You've Never Executed Multichannel Marketing Campaigns 
Organizations using an effective, integrated multichannel marketing plan will continually stand out, gain qualified leads, and maximize conversions throughout the customer lifecycle. That means your plan should include continuous engagements where you both nurture and retarget customers and prospects, eventually converting those efforts into a sale. If you've never outsourced to find a campaign execution partner, but you're now considering it, Maria gives four tips for how to evaluate your options to know the best fit for your company needs.
Know your goals upfront so you can communicate them clearly to your potential partner
Check out their past clients to understand their success rate
Review their company values and culture to make sure they align with your own
Ask them what tools they use to execute campaigns and for a clear explanation of their purpose
Responsible Selling In The Time Of COVID
Working in the healthcare industry has been an adventure for Keith, to say the least. He's been thrust into a role of educator, advocate, salesperson, and more, to what can be a very polarized crowd. When asked how the pandemic affected their go-to-market strategy, Keith gives advice that can be applied across industries.
VCU Health doesn't operate on a DTC level where they could easily transition their services to an online "ecommerce" platform. That means a messaging pivot was essential when it came to reaching patients and prospects. Instead of focusing on their service lines and elective procedures as before, they needed to focus their messaging on safety. Other industries like banks, for example, will have followed a similar approach. Instead of pushing credit card applications in their case, their messaging would likely have been around sharing resources for financial assistance.
Despite that quick shift in messaging, many industries also saw positive innovations happen at a lightning pace. Keith calls out telemedicine as an example. Most hospitals and healthcare providers offered it to some degree pre-pandemic, but it's become a prominent fixture now. He encourages marketers to embrace disruption and use it as the push needed to try new things.
Need A Model Example For How To Handle Industry Regulations? Look No Further Than Healthcare
The healthcare industry has dealt with strict rules and regulations far longer than others. Keith says he has worked hard to ensure proper policies and governance were in place internally at VCU Health. That way his team knew what they could do, what they couldn't do, and had a resource to refer back to. He also shares the importance of keeping other departments in check. Take into consideration what your digital team is doing or your social team, etc. and if you notice a potential breach in protocol, speak up. A one team approach is key to the overall success of the company.
We hope May's episode of The Marketing Insider helps answer any questions you have about why hybrid marketing solutions work. If you want to meet better prospects, market more precisely and improve your ROI, visit our website at www.claritas.com.