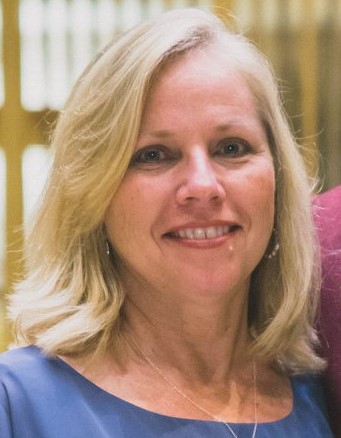 Strategy to Results: Multichannel Marketing
Over the last few years, multichannel marketing has gained increasing attention … and with good reason.  Hanover reports that brands with multichannel strategies have as much as an 87% higher purchase frequency, 30% higher customer lifetime value and 90% higher customer retention rates. Those numbers are staggering!
Gone are the days of simply sending a direct mail piece or designing an email campaign to market your product.  It's about creating a coordinated marketing effort across multiple channels to gain maximum exposure AND engagement for your brand.
It's also not simply about advertising and marketing within a variety of channels. It is rather about reaching your customers when, where and how they want to interact with your brand or your client's brand. So where do you start with a multichannel marketing strategy?  It starts with understanding that a multichannel marketing strategy can't only focus on the execution of the campaign across various channels.  An effective multichannel strategy involves 3 key elements as part of a closed-loop marketing approach:
1.  Identifying Your Customers and Prospects
2.  Executing the Multichannel Campaign
3.  Measuring and Optimizing Campaigns In-flight
1. Identifying Your Customers and Prospects
After you've made the decision to build strategies with a closed-loop approach, the first step is really understanding your customers – finding information on their demographics, lifestyle preferences, buying behaviors and how they consume information. The more precisely you can define your current customers, the more accurately you can predict who will be your next best prospects.  Easier said than done?  Well, perhaps.
As much as 44% of CMOs list customer data collection and the ability to understand customer behavior as a key concern; and a recent G2 article reported that 77% of marketers are not confident in the speed to which they can collect meaningful insight from customers. In addition, increasing data privacy laws can and will reduce some of the data that marketers can collect, such as third-party cookies. However, there are tools and methodologies that can minimize this impact and set you up for success in customer and prospect identification.
An identity graph links the critical physical insights of your ideal audience segments (customers and prospects) to their digital behaviors. It takes disparate data and turns it into actionable intelligence. This lets you understand how real customers are taking real actions – in both the digital and the non-digital world. You are then able to build a campaign based on the digital channels, non-digital channels and messages that each specific customer segment prefers. You can deliver the right message across the right channels at the most critical moments of the buying process.
For years, Claritas' industry-leading Identity Graph has helped marketers go beyond simple customer identification to gain a truly comprehensive view of their customers. The Identity Graph leverages privacy-compliant methods to link IP addresses, emails (hashed emails, UID2.0), physical addresses, and mobile IDs to information on demographics, financial status, media and technology usage, buying behavior and more.
To develop targeted messaging and effective campaign strategies, you should consider classifying your consumer base into different segments. The right segmentation strategy can lead to an accurate and scalable way to identify your best customers and prospects and deliver multichannel campaigns where and when they can be most influential in driving conversions. This enables you to pinpoint customers and prospects when they are ready to buy and also increase the speed in which you're able to launch multichannel campaigns.
Plus, consumers increasingly demand personalized buying experiences.  Creating a personal experience for consumers requires understanding their behaviors, preferences, and demographics, regardless of the environment in which this information is collected.
There are also an abundance of pre-built segments in the digital ecosystem available to you wherever you need them. At the core of Claritas' business is its industry-leading syndicated audiences, which classify each household in the US into one of many mutually exclusive, collectively exhaustive segments based on privacy-compliant data sources.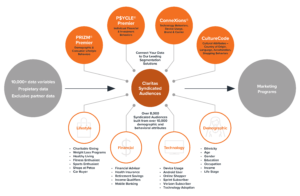 2. Executing the Multichannel Campaign
While most marketers know that multichannel marketing can increase their brand awareness and year-over-year revenue, they often do not have the time and resources to create a successful campaign, or the information to determine the right devices and channels.
In order to determine the best channels, it is imperative that you know how your buyers like to consume content.  Don't assume that social, web and email are the only channels your buyers use – or even the primary ones.
Using a tool such as an intelligent identity graph, lets you link the critical physical insights of your ideal audience segments (such as their household addresses and income) to their digital behaviors (such as the devices they engage with, their favorite social media apps and their favorite TV shows). This allows you to understand how real customers are taking real actions –and to build a campaign based on the digital channels, non-digital channels and messages that each specific customer segment prefers.
Remember – it is invaluable to use your data to find the areas that will make the biggest impact – whether it's targeted email marketing, a stronger social presence or even streaming video and OTT. When you're able to connect with your target audience in ways that fit their unique needs and preferences, they may be more likely to purchase from you and your company … both now and in the future. Finally, be prepared to adjust these campaigns in-flight based on individual audience and channel performance.
3. Measuring and Optimizing Campaigns In-flight:                                                                                  More Data and the Right Methodology Leads to Effective Optimization
"However beautiful the strategy, you should occasionally look at the results."                                                                 – Sir Winston Churchill
You researched your customers. You executed your multichannel marketing initiative based on the data from this research. You are done, right?
That is simply not enough today.  You must make every marketing dollar count.  You must gain insight into your campaign performance, attribution and how to further improve your marketing efforts.  What channels are working best – not only in reaching customers and prospects, but in overall sales conversions?
The answers will tell you which channels to continue to invest in to gain the greatest ROI.  It also helps you understand how your customers are engaging with your brand and how you can optimize your marketing efforts.
Claritas' cross-device and cross-environment attribution integrates impressions across digital display, email, OTT/CTV, streaming audio, podcast, direct mail, mobile and out-of-home. Conversions are captured across most advertiser websites (site visits, form submissions, online purchases, etc.), in-store traffic, offline sales (credit card purchasing and CPG shopper card data), in-app purchases and OTT/CTV viewing data. This insures an accurate and transparent analysis of the channels that are most effective at contributing to conversions– allowing you to track and react in near-real time.
It's important to remember that the consumer purchase journey is complicated. Consumers are exposed to an abundance of ads throughout their days so it's important to understand how EACH of those exposures are contributing to a conversion. Too many marketers rely on a last-touch attribution model which gives credit to the last ad and channel they saw and doesn't account for the other exposures they had which played a role in driving that consumer to take an action. Claritas' new methodology can now assign a weighted score to each touchpoint in a multichannel campaign to precisely measure the impact of a particular channel or message along the consumer's purchase journey.
O Bee Mortgage, a cooperative, not-for-profit credit union with locations throughout Washington state, is an excellent example. Working with Claritas, O Bee was able to identify prospects they should be targeting and deploy effective channel campaigns including direct mail, email and specific streaming/OTT ads.  The result? A 270% increase in number of mortgage loans and nearly a 6X increase in mortgage dollar amounts!  Today, O Bee is using Claritas data to guide their latest campaign promoting CDs and plans to use Claritas to help them identify the right audiences to deliver campaigns aimed at expansion.
From start to finish, multichannel is key, but is also dependent – on the data.  Know your customers. Understand how they want to interact.  Execute based on this knowledge.  And evaluate to optimize for the future. That will lead you down a successful multichannel marketing strategy and execution path.