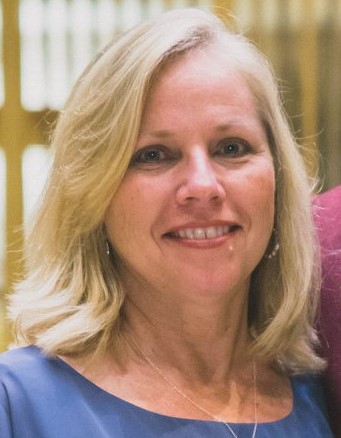 Holiday Season Tips for Travel Industry Marketers
Travel has continued its comeback throughout 2023, with travel agencies and online booking platforms reporting a significant increase in the number of reservations and bookings compared to the last 2 years. That bodes well for a strong holiday travel season, with PwC reporting 46% of consumers will hit the road, spending 12% more than last year.
However, rising travel and fuel costs combined with ongoing international conflicts, make the prospect of more people choosing domestic locations for their travel plans, also a likely prospect. A reduction in the price of domestic airfare and car rentals from last season, should also fuel this trend. In fact, airfares are averaging 12 – 14% less than a year ago, and rental car prices are down as much as 17% (source: Hopper). As a marketer within the travel industry, how do you capitalize on these trends and create the best outcomes for your business? Here are some key strategies to help you draw in more holiday travelers:
Paint a Picture: Many consumers are no longer simply looking for "travel", but an "experience". And during the holidays, they want to share that experience with extended family. Knowing the most about your specific customer segments will allow you to create experiences that appeal, such as holiday-themed packages that cater to different types of travelers. Or build packages around family vacations, romantic getaways, adventure seekers, and relaxation-focused holidays. These packages can include various amenities and experiences to appeal to a wide range of travelers.
"We are still seeing that consumers value experiences and if they're going to spend money, they'd rather spend it on things like travel and entertainment, and that their intent this holiday season is to absolutely travel,"
-Jonathan Kletzel, PwC U.S. (as reported in Travel + Leisure)
PRO-TIP: From airlines and hotels to travel agencies and rental car companies, travel marketers must look at all prospective customers through a lens of audience segmentation, which uncovers  not only demographics about consumers, but their likely behaviors, attitudes, and even wants. This will allow you to develop packages and messaging that tap into the whole "experience mindset" of travelers, and to determine the best channels to reach them.
Know Where to Find Them: No doubt that social media is becoming king in reaching many key travel groups, especially with branding. However, more mature, and oftentimes more wealthy, audiences still read newspaper travel sections and magazines. And direct and/or email are still the best ways to have a one-on-one and targeted interaction with new prospect groups.
PRO TIP: Create different, focused campaigns directed at key customer segments. Multichannel campaigns featuring targeted ads, in support of direct mail and email outreach campaigns to each specific key segment, can maximize exposure and campaign ROI. By connecting customers and prospects to their devices and online behavior, Claritas can help you create coordinated multichannel campaigns to your best customers and prospects across all devices and channels including email, social, display and direct mail.
Mobile-First Approach: With the increasing use of mobile devices for travel planning and bookings, optimize your website and booking processes for mobile users to ensure a seamless experience.
PRO-TIP:  Have you identified who your anonymous website visitors are? If not, you're leaving valuable prospects on the table.  Using solutions like Claritas' proprietary segmentations and industry-leading Identity Graph data, will not only help you to determine who these visitors are, but allow you to compare their behaviors to that of your existing customers, and reach them with personalized messages on the channels they most prefer.
Geo-Targeting: Use technology to target travelers who are in or near your key geographic locations with specific promotions and offers. These consumers can then be engaged and measured across multiple channels to help you understand which tactics, devices, conversion paths and content will optimally drive results. These insights let you know more about who your customers are and how they behave, for smarter targeting.
PRO-TIP: Knowing the attitudes and preferences of audiences within specific geographic locations will prove invaluable, especially if travel costs continue to rise, creating limitations on travel distances for many consumers.  However, it is only one factor. Understanding important attributes like the household income, previous purchase behaviors, technology usage, etc. for your ideal audiences is important in order to get a complete picture of your ideal customers and to determine the most effective marketing channels and messaging to reach them.
Multicultural Differences: Growth within the U.S. population over the next 5 years will come predominately from non-Hispanic white audience segments. The Hispanic population continues to show significant growth, representing one of the biggest opportunities for marketers to expand their businesses, with Asian/PI and Black populations also showing significant growth.
PRO-TIP:  Create campaigns which appeal to multicultural segments. For instance, Claritas PRIZM Premier® segment, Multi-Culti Families are 28% more likely than other segments to be influenced by travel discounts. However, they are also 40% more likely to consider planning a vacation as much fun as the trip itself! Flexible plans and discount packages, along with creative, multi-lingual booking/planning UIs, can create large rewards within this expanding consumer market. Read the latest Claritas Hispanic Market Report for more key multicultural insights.
Sustainability Initiatives: Data indicates that sustainability and responsible travel practices are increasingly important to many consumer groups. Travelers are making choices that reduce their carbon footprint, such as choosing eco-friendly accommodations and using public transportation. Additionally, destinations with strong sustainability initiatives and conservation efforts are gaining popularity.
PRO TIP: Younger generations, like Millennials and Gen Z, are known for their heightened awareness of environmental issues. And they are also a rising travel category. Policies/strategies surrounding sustainability and environmental issues are no longer an option. And marketing those policies is key.
Holiday travel in 2023 is making a strong comeback, with travelers exhibiting a sense of optimism and a desire for new experiences. The travel industry has adapted to meet the needs of a post-pandemic world, offering flexibility, safety, and sustainability. However, in order to more effectively capitalize on this renewed travel energy, you need to clearly define your audience in more practical ways. This will allow you to build stronger relationships with your customers, more appropriate pricing and discounting strategies, and the ability to create marketing content and messaging that resonates with your target prospects. You can then transfer this knowledge into an overall multichannel marketing strategy to effectively engage with customers and drive sales in a competitive travel market.