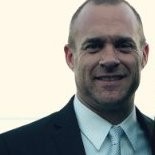 Want Accurate Marketing Measurement?
Why You Need a 3rd Party Partner with Transparency You Can Trust
Today's consumer has more purchasing options and channels than ever before. Understanding how these options influence and impact decision-making and ultimately conversion behavior is not only important, but critical for marketers.
eMarketer estimates that in 2022, 84.4% of companies with at least 100 employees will use digital attribution models of some kind, with 65.7% using multichannel attribution models. At the same time, marketers are challenged with addressing multiple areas that impact measurement – including the ability to identify users across channels and devices as well as changes to ad addressability, lack of standards, issues with basic data accuracy and infrastructure, a lack of organization alignment and the difficulty of understanding and validating attribution models.
How do marketers overcome these challenges?
At Claritas, our 50+ years in business partnering with over 2,000 agency, brand and publisher clients tells us the the first step is identifying the right 3rd party partner. Whether that's a company like Claritas, or another 3rd party partner, you need someone with the expertise and objective approach that comes with a rich history of measuring digital and non-digital campaigns across a wide variety of industries on behalf of brands, publishers and advertising agencies. An unbiased approach to this process is essential to ensuring marketers have a complete and accurate analysis of what's working, so they're in the best position to improve what isn't.
In recent days, we've been reminded how quickly a corporate acquisition can jeopardize unbiased and transparent measurement. It was announced that Spotify acquired Podsights, a podcasting measurement service, and Chartable, a podcast analytics platform. The agency, publisher and brand advertising communities right now are weighing in on this announcement, and the buzz in the market is mixed. The fear is that conflicts of interest are inevitable. Much like the notion of a fox guarding the hen house or the foolishness of students grading their own tests, there's a concern about the level of transparency and accuracy in reporting when the companies that pay to advertise on the Spotify network also now have their advertising results measured by that same network.
Claritas is a 3rd party provider of measurement solutions, and our priority is to help educate agencies, brands and publishers on why they should strongly consider a 3rd party partner for their measurement analysis. Regardless of which measurement partner you work with or are considering working with, we encourage you to ask them several key questions when evaluating the compatibility of their solutions. To get our perspective on key questions you should ask, visit our previous blog, A Case For Independent Measurement.
Choosing the right 3rd party measurement partner
Marketers have an abundance of options when it comes to selecting the right partner(s) and tools to measure campaign efforts. Like most things, not all measurement solutions are created equal – so it's important to know what to look for.
3rd party expertise and experience matter more than one may think
A good 3rd party partner must possess industry-leading data science experts and modelers. These are people who have spent years staying on top of new innovations in technology and have pushed the envelope in developing new solutions to accurately measure the ongoing and significant changes in the media environment. Claritas has a staff filled with statical experts who have built ROI solutions for the world's largest advertisers and media companies over the past two decades. These experts ensure Claritas' approach is continuously evolving with the market and has stood the scrutiny of the most skeptical market researchers influencing the largest ad budgets.
It's critical that the methodology your partner uses accounts for all major campaign nuances
Today's consumer spends more time researching and transacting across multiple devices. Measuring the true ROI of marketing efforts is contingent upon the ability to tie both online and offline engagement and conversion behaviors to cross-channel exposures. You need a methodology that accounts and controls for the unique nuances of campaign effectiveness and includes weighting and projection to account for bias and coverage gaps.
At Claritas, we leverage unparalleled depth and breadth of quality data, the most robust identity graph in the market and a unique waterfall methodology that uses only the highest confidence data to evaluate the relationship between when an ad is seen (or heard) and when a conversion is made.
Claritas has developed a market-leading approach that can account for all major nuances while still delivering the most accurate, balanced and complete view of a campaign's impact on your business to drive the best possible business decisions. Claritas' cross-device and cross-environment attribution integrates both:
–Impressions across digital display, OTT/CTV, streaming audio, podcast, direct mail, clicks on search & social, mobile and OOH; and
–Conversions across most advertiser websites (site visits, form submissions, online purchases, etc.), in-store traffic, offline sales (credit card purchasing and CPG shopper card data), in-app purchases and OTT/CTV viewing data
An example of this might include measuring the impact host read ads are in podcast advertising. Claritas is able to measure the effectiveness of any host-read advertisement with our pixel or log file attribution process.
—Baked-in: A podcaster reads an advertisement that is part of the natural flow of the show. This ad is a part of the audio file that will be served by the podcast ad server. If this is done through the traditional podcast server, Claritas can receive the log file data in order to perform attribution against any conversion environment (website, in-app, location data).
–If the Ad serving company uploads this same file to a DAI (Dynamic Ad Insertion) server, they are able to implement a Claritas tracking pixel by inserting a silent tone on the file where the host-read ads appear.
Having data just isn't enough – you need the ability to turn disparate data into actionable insights using a robust identity graph
It's essential that you work with a partner that has an accurate, proprietary, privacy-durable and multi-environment identity graph. A reliable graph ingests all critical demographic, behavioral and device usage data required to accurately connect campaign offline and online cross-device exposures to conversions – while also enabling the most granular audience profiles of the consumers who are engaging.
As a partner, Claritas will utilize its robust, multi-environment Identity Graph reaching nearly 100% of U.S. households across over 1 billion devices. The data in the Claritas Identity Graph is validated against a truth set to ensure only the highest confidence data is used to provide accurate attribution across media types and offline/online channels while ensuring your measurement campaign adheres to privacy regulations. This gives you more accuracy, allows you to measure multiple channels in one view (not just one channel) and ensures stability and consistency of your norms and benchmarks over time.
Make sure your partner can leverage measurement insights into effective audience targeting and campaign execution through a breadth of capabilities
You need a partner that has not only the capability to measure your campaign effectiveness accurately and transparently, but one that can also help develop and execute effective strategies across the other critical areas of the marketing spectrum. Claritas is an established brand with 1,500 total customers that work with 98 of the top 100 advertisers in the United States. These customers leverage our identity graph to obtain unparalleled understanding into the American consumer using over 10,000 demographic and behavior insights. Our spectrum of solutions gives you an edge over the competition by helping you build marketing campaigns that maximize your ROI. From identifying target audiences to delivering multichannel campaigns and optimizing campaign performance, Claritas provides you with a holistic set of solutions across media planning, buying/targeting and measurement.
Trust and transparency are key. Without the confidence that your partner is treating your business as if it was their own, there's potential risk. There should never be a vendor in the relationship, only partners.
Whether our data analysis proves that your campaign is successful or helps you determine more effective ways to spend your marketing dollars, you always get transparency from Claritas. Unlike other companies in our industry, Claritas' sales are not reliant upon your campaign being successful or not. Our success relies on our ability to tell you what's actually happening so you can improve ROI. With Claritas, you get a partner with expertise, experience and a white-glove consulting approach that helps you win new business and accelerate repeat business by accurately measuring your campaign strategy so you can make better business decisions.
Before choosing a measurement partner, ask yourself: If I am paying a company to advertise on their channels, can you really trust them to accurately measure whether your ads are delivering results?
Whether you choose Claritas OR another company out there, selecting a 3rd party partner gives you confidence because you know you're getting a transparent, unbiased analysis of your campaign performance.