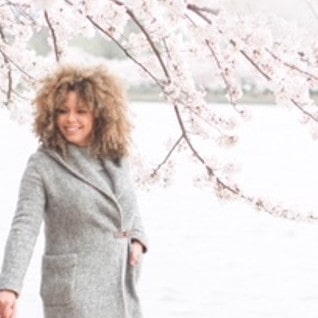 Beyond The Episode: Are You "Customer Centric" Enough?
The June episode of The Marketing Insider | A Claritas Podcast went live on June 16th. You can find the episode, Are You "Customer Centric" Enough? here. During the recording, I spoke with the SVP of Customer Success here at Claritas, Jeff Bickel. We were also joined by Tim Trull, a Managing Director of Strategy, and Sean Rogers, a Client Services Director, both from Phoenix based agency, Lavidge.
We talked all about what it really means to have a customer centric attitude in today's environment. Consumers have more choice than ever before with where they invest their dollars. This means doing the bare minimum will neither gain nor retain loyal customers. From the behind-the-scenes tools you need to invest in for consumer targeting practices to staying compliant with new and evolving regulations, we set you up on a path to success with shared stories from industry experts. But, while you'll hear all about those topics and more when you listen to the episode, 30 minutes just wasn't enough to discuss everything. Because of this, we took some of the conversation offline and put it in this blog.
Stop Making These Common Mistakes
Jeff said there are three mistakes he sees with marketers who are not embodying customer centricity. The first mistake is not keeping up with customer changes, whether lifestyle or otherwise. Another is brand myopia. He warns not to rely on data only about a customer's relation to your brand. You need broad information to see where new opportunity exists. This can be found by leveraging the intelligence of an identity graph, for one. The final mistake Jeff sees is when brands fail to get feedback through measurement. To overcome this, he recommends investing in tools that help you understand how customers are responding to the messages you're putting out, researching trends, and optimizing along the way.
The Benefits Of A Segmentation Analysis
Most companies don't have a built-in customer base. Utility companies however, are unique in that their customers are usually dictated by geography. Tim and Sean mentioned they had recently worked with Claritas to do a segmentation analysis on the CRM of one of their utility clients. This begs the question, should all companies do this same exercise? Sean believes a myriad of industries can benefit from this type of work.
Typically, if you want to understand your customer, you have to understand what their specific needs are when they enter the category to make a purchase or interact with your company. That means it's important to work in a currency that speaks to them. This allows you to buy ad space where it makes most sense and target new potential customers more efficiently. Tim echoes his statements and says media messaging is becoming fragmented. A segmentation analysis can guide your marketing down to a 1:1 level. It also identifies connections that on the surface level don't have a direct correlation. That way you can utilize those insights to stand out from your competitors. Ultimately, Lavidge's segmentation analysis work with the utility company made that client a better provider for their own customers and raised satisfaction levels.
KPIs That Tell You If Your Marketing Strategies Are Working
Sean and Tim believe there are a few obvious metrics to measure success when trying to be more customer centric. Customer satisfaction and reputation are two big ones, but understanding your Net Promoter Score (NPS) is another. Overall, KPIs differ company to company and are based on your goals. For example, a call center would need to measure things like first call resolution, but a grocery store might deem average transaction price most important. Tim says, if you adopt a customer centric philosophy across the organization as a whole, you also need to measure internal satisfaction. Not only don't happy customers make for loyal customers, but happy employee makes for better employees.
We hope June's episode of The Marketing Insider helps answer any questions you have about how to be more customer centric. If you want to meet better prospects, market more precisely and improve your ROI, visit our website at www.claritas.com.